---
Firstly: is it worth it to learn Arabic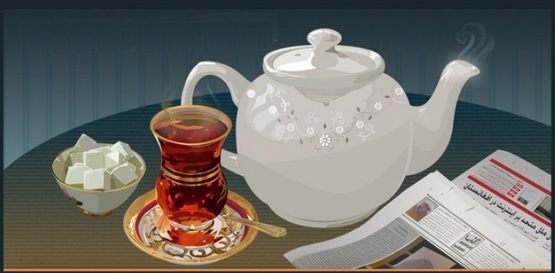 Arabic is, without a doubt, one of the most interesting and valuable languages that you can learn in the world today. There are many obvious reasons, linked to geo-politics, the strategic importance of the Arab world and its role in the future of energy, but it is also one of the world's largest and most vital cultures. Arabic is so important that it is one of the United Nations' six official languages, and learning it is an investment that repays in career and opportunities, but even more in giving access to the rich and fascinating culture of the Arab world. Both practically and personally it is an investment that will repay dividends throughout the future.

Time and money are two important considerations for anyone choosing to learn a new language. Arabic is a language that will not diminish in value. The Arabic population in the Middle East is on a steady rise and will only continue to increase as will the geo-political influence and importance of the region.

Now is the time to learn Arabic. The decision to begin the study of Arabic language and culture carries a direct correlation with the amount of opportunity afforded. While worldwide opportunities increase rapidly competition becomes greater, the choice to start sooner has endless advantages.

---
A new approach to learning Arabic

The Arabic School of New York offers a radically new way to learn and master the Arabic language. From helping you to learn the Arabic alphabet in less than an hour and guiding you through the subtleties of the language to offering an appreciation of the whole context of Arabic and its culture, the Arabic School of New York gives a complete learning environment. Though Arabic is said to be a difficult language to learn, this is not necessarily so. Initially it is very different to English, for instance, and there is the obvious barrier of the alphabet, which is actually relatively easy once it is grasped (the many people who use the alphabet every day are no more geniuses than the rest). But a learner can learn to speak fluent and accentless Arabic. That is not possible with many languages, and only really achievable with the specifically targeted type of language learning we offer.

---
We focus on just one language, the Arabic language, and nothing else.
While many language schools teach a variety of languages and boast of how many different tongues you can learn, the Arabic School of New York concentrates on just one language, Arabic, its culture and context. By keeping our teaching focused, we not only go deeper into the language than is possible elsewhere, we also cover the whole range of dialects and forms of Arabic




---
An environment that fosters Arabic learning


The environment at the Arabic School of New York is designed specially to optimize learning the language and to provide a vital and engaging context for you to learn Arabic.

Although the classroom is vital and central to our teaching, we also take advantage of some of the rich Arabic-speaking environments in New York. So, in addition to the classroom, we also have lessons in Arabic bookstores, Middle-Eastern restaurants and cafés, so that is the students are able to interact with real Arabs—waiters, bookstore owners, chefs, maybe patrons and so on. Students are able to have a conversation with them as if they were in their own country, ordering food or asking for things, how to ask for and pay the check, and talking about how food is made. The places we go to are aware of the nature and the purpose of our visits, and they will speak only in Arabic to our students. In addition, of course, the atmosphere is essential, as is the chance to pick up some of the non-verbal aspects of Arab culture—seeing how Arab customers talk with their friends and family, how they interact among themselves and with their children, their body language. It gives the chance to see how people actually greet each other and go about their business, how they eat and socialize, in ways which are very close to what you would experience in an Arab country. It also means that students can hear different voices, accents and dialects since almost all Arab businesses employ people from a range of countries, all with the teacher there to explain and point out special features.

---
Our language pledge—and yours

We pledge to conduct all of the language teaching in Arabic right from the beginning. Right from the start you will be communicating and learning in Arabic. It can be a little daunting at first, but rapidly becomes easy and fun, giving you confidence in listening and talking.
Secondary units and aspects may often be presented in English or, more likely, a mixture of Arabic and English.

---
Soft immersion in Arabic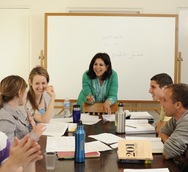 Beginning students make a gradual and systematic transition from a mixed English-Arabic environment to one where only Arabic is used. This always takes into account students' readiness and confidence, as genuine understanding is one of our major concerns, but our goal is fixed: all Arabic. This is not some immersion method concocted back in 1878, or an attempt to persuade you that you can learn a second language like you learnt your mother tongue—our teachers judge how appropriate it is to stretch students' abilities and to support learning with English reinforcement. Soon enough, with the right encouragement and training, students will have the confidence to spend the whole lesson in Arabic.

---
Speak Arabic instantly

We also have our patented method of rapid language acquisition for people who need to speak the essentials quickly, Arabic 911.

Since 2002, Arabic School NY has been developing this method as a quick and effective way to learn the Arabic language. The technique focuses on teaching students Arabic using the language they know best—their native tongue, usually English.

For English-speakers, the course is based on two primary elements. The first is the fact that the English and Arabic languages are strikingly similar. This allows students to build vocabulary easily and helps them to feel comfortable during the learning process, rather than being intimidated by being plunged into a completely unfamiliar culture. The second component focuses on Arabic words with which students are already familiar. Many Arabic words have become commonplace in the daily American media, therefore students will have previously encountered them through TV, radio and newspapers

---
Mastering the alphabet

Mastering the Arabic alphabet is of the utmost importance. Not only is it the essential means of communicating the written language, but it is also central to the whole culture in many other ways. And although it can look very intimidating and alien to beginners, it is really surprisingly easy, once you have decided to get to grips with it.

We focus first on pointing out the similarity between certain letter forms and groupings, and the sounds that are associated with them. Right from the start, we introduce you to the beauty of the script and the pleasure of writing it. After mastering the writing of the Arabic alphabet, we move on to understanding the meaning carried by certain letters and sounds, and how the alphabet relates to specific pronouns, verbs, prepositions and interrogative elements. Learning to write the letters will take a matter of hours; learning how the letters function in Arabic will take a lot longer, but it is a journey of discovery that develops gradually and is intrinsic to the subtle beauties of the language. It is important to start with this deeper appreciation, so we introduce it gently right from the beginning.

---
Getting a head start with the Arabic you didn't know you knew


There are Arabic words in the English language that you certainly know already, and we are not talking about the words that you can find on the Internet or well-known borrowings such as alkali and alcohol.

We will explain the key to finding these Arabic words, and you will be surprised at how many there are, but you have to think about them in certain way, so that you can quickly expand your initial vocabulary in Arabic
---
Your first 100 Arabic words…


In building your first Arabic vocabulary list, we use a tried and true method of audio-visual word recognition. Your first hundred Arabic words will be a mix of the familiar and the unfamiliar, words that you would use every day in your New York life, and words you might think that you'd never need. Less common words, of course, are the signs of a less common world, and a different way of seeing life… So though our emphasis is on the practical and on helping you to get going in Arabic, be open to all the possibilities on offer!
---
Building Arabic vocabulary

One of our top priorities is to help students increase their vocabulary quickly, with a variety of techniques. Methods also change with the students' level. Because of the way that Arabic works, by learning certain rules and patterns, you will find that it is like the best sale in town, but instead of getting two for one, you actually get ten for one or even twenty for one. These patterns have traditionally been treated as dry tables of dead grammar, but we show how understood creatively they offer a way of extending your vocabulary that is both logical and intuitive.
Whatever your level, we know how to help you increase your vocabulary fast and effectively.

---
Describing how Arabic works


There are good ways of describing languages and bad ways, but one of the points of grammar is to help you understand and assimilate what you are learning all the more quickly. We use Arabic terminology as it is the only way of correctly describing what is happening in Arabic, but we also take you through how English grammar relates to Arabic and will bring in the terms that are used by other programs and courses if that is what the students need. Above all, our aim is to make it comprehensible, useful and enjoyable. You will have no problem grasping what is meant by the dual, or sound masculine plural, diptotes or idaf, because they are all explained naturally and as a way of deepening your understanding of Arabic.

---
Grasping Arabic grammar


Too many books and schools use English grammar terms that are borrowed from Latin and familiar only to those who studied languages out of grammar books in school. And these terms are not even accurate in describing Arabic grammar rules and terms. For example genitive, accusative and jussive are used incorrectly to describe المرفوع والمنصوب والمجرور and diptotes to describe الاضافة. We use the Arabic terms in Arabic and once these are understood, the terms explain themselves and automatically give a sense of a construct's function.

Even if you are an advanced student who has already learned Arabic grammar through the Latin terms, we will help you to find the Arabic equivalents so that you can to improve your own understanding of language.

---
Building confidence in Arabic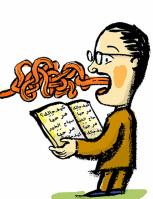 Speaking Arabic to Arabs will be met with appreciation and respect. There are some languages where the native speakers are not always as welcoming to the foreigner as they could be, but Arabs are the opposite: They will love to hear you speaking, do their best to understand what you are trying to say, and maybe help you if they can.

Students of Arabic sometimes wonder how their Arabic will be received by native speakers, what will happen if they make a mistake or use FusHa when colloquial Arabic is expected. They need not worry: Speaking Arabic to Arabs will be met with appreciation and respect.

There are some languages where the native speakers are not always as welcoming to the foreigner as they could be, but Arabs are the opposite: They will love to hear you speaking, do their best to understand what you are trying to say, and maybe help you if they can.

---
Our language curriculum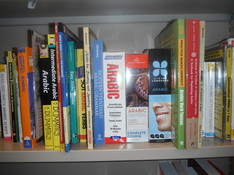 We started developing our own Arabic language curriculum book more than twenty years ago to fill the need for learning Arabic in a different way and supplant what is on the market and provide a better choice for students. We've published several books that have achieved better results than those already on the market, that being said, we don't force our students to use our books. If a student comes to us having had previous success studying from a different book we do not force that student to purchase or study from our books. We are versed in all manner of Arabic teachings and are aware of all Arabic teaching books—in any language. Another advantage is our progressive knowledge of new and old books to the market that students may not have been formerly aware of. With this knowledge we can guide students to advance in different directions that may be more beneficial to their study.

---
Arabic language curriculum development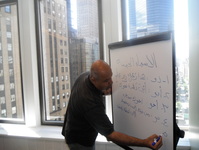 The school has developed its own curriculum, and we have extensive experience in building course to suit different levels and needs. If you are interested in working with us to develop a program for a particular level, audience, or purpose, we will be glad to tailor an Arabic curriculum to your needs. Whether it is for children, young learners or older adults, for health, diplomacy, holiday or work, we know how to fit your requirements. And the same goes for any group or individual, of course.


---
Arabic Publishing

We can help you design your next Arabic book, regardless of the quantity, whether it is entirely in Arabic or in dual language. We can advise on Arabic calligraphy and fonts, design covers, and proof read (normally up to a length of 740 pages). All these services are carried out by experts and reasonably priced.


---
Tashkeel

Tashkeel makes it easier for beginners to read Arabic correctly. Most of our own curriculum books are either completed composed with Tashkeel or provide it at the beginning of a book when a reader needs to know how a word is pronounced. We can also provide this service for anyone interested in having written Arabic materials for personal or commercial use, knowing that it is done accurately and with strict adherence to grammar rules, Tahskeel also will be explained to students in every suitable opportunity whether it is in grammar, reading or calligraphy classes, along with case ending, that is very important in Arabic grammar to know why you choose to use specific case ending and when not to use it.

---
Fitting in with the Arabic program you are on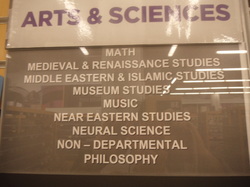 If your school, university, organization or job has an Arabic curriculum, we will adapt to that as much as you want, so that your learning is seamless and you do not have to rethink everything, when moving between courses.
If you already started an Arabic program and want to transfer to our school without beginning again, we will continue with the way you already know, and move gradually toward our more effective method.



---
Preparing for exams and placement tests

We know all the tests and exams, as well as the criteria applied, and can prepare you for them. We keep in touch with former students and regularly get their feedback.

Interagency Language Roundtable (ILR) scale
Common European Framework of Reference for Languages
Oral Proficiency Interview (OPI)
Defense Language Aptitude Battery (DLAB)
Defense Language Proficiency Tests (DLPT)
MLAT
Simulated Oral Proficiency Interview (SOPI)
Diagnosis of a foreign language learning disability (FLLD).

---
Our exclusive Arabic language course books

Our courses are based on the books and techniques developed by an international Arabic scholars and educators. These have had remarkable success and most students will be studying with the authors for at least part of their course.

We are also familiar with all other standard works and course books, so if you are coming to us from a university Arabic course or other program, we can help ensure continuity and make the transition easy.

Our books cover language study at all levels and for all purposes. There are course books for both children and adults, for general and special purposes, ranging from alphabets for kids to highest level of grammar for native Arabic speakers.

We also provide exclusive recordings and other practice and listening materials, associated with our course books.

---
Teachers: native Arabic speakers or Americans?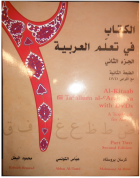 Students often wonder who makes the best language teacher. Is a native speaker with an authentic accent going to be the best, or someone who has had to learn the language like you and understands what you are going through? In our opinion there are a variety of factors and the biggest of these are the students themselves—what suits one person does not suit another, and what suits you at this stage of learning Arabic may not suit you at another stage. For many people, a mix proves most effective, but we always listen to what the students want and do our best to arrange the kind of teaching they respond to. Our teachers include both native speakers and Americans who have learned Arabic as a second language, but they are all committed to helping you learn Arabic as effectively and enjoyably as possible.

---
Questions out of class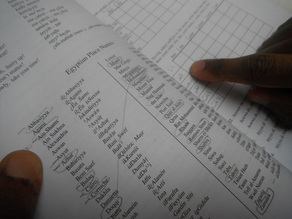 Our students always have access to their teacher outside the classroom through email or phone. Most email will be responded to within one day. We encourage student questions, comments, critiques and remarks that pertain to any issue relating to their Arabic study. We value your feedback, and although we have been teaching Arabic for many years and have been asked many questions, we often find questions from any level of student to be stimulating and helpful to advance our effectiveness as educators. This feedback also helps to improve our textbooks, handouts and several other aspects of learning Arabic. We use them to focus on new issues and topics that are of interest to the students since a student question will most likely be asked again by another student or has already been thought about by previous students. Finding a way to explain and give an accurate and satisfactory answer is the key to teaching Arabic. So please, feel free to fire away.

---
Motivation in Arabic learning

To succeed in Arabic study it is important that the student not become discouraged. It is common, like in any advanced education, for there to be periods of ups and downs. There is great value in Arabic education and a student's perseverance will be well rewarded. Our goal is to make learning Arabic easy and fun, and to provide encouragement to help students get back on track after periods of doubt or frustration.

---
Audio files and recordings


we encouraged our student to listen to as much authentic materials as they can and we can provide the service of recording whatever reading materials the student requested in clear and professionally done recording so that student can listen to it on the go, we also offer transcription service for audio that need to be written out such as you favorite song or speech. so for example if you have a verbs list that is written and you need it in audio so you can listen to we offer this service for you with additional improves such as placing the verbs in a sentence or do an audio conjugation for them.

we also have several textbooks such as al kitab series vocabulary lists audio in different format both as individual words and in sentences free to our students. so if you are studying from a textbook other than al kitab let us your know your vocubulary list and we will record them for you with their meanings their pronouciations. sicne fnding words in arabic dictionary is a big chore
about it and we will recorded for you in a professional studio.

---
Lessons and out of class materials

We value handouts that explain Arabic grammar rules in simple ways or group scatter elements of grammar together so it will easy to remember and apply. We always improve our handouts and produce new ones, for many of them will include in our books eventually. You will receive our hand out either in your hand or by email whenever is need it

---
How to study Arabic

Talking to past students, who have studied and learned Arabic, and achieved success, they will offer their advice on what has worked well for them and give you some food for thought about how to pursue your aims in learning Arabic.

---
Teaching what you've learnt


It has been said that the best way to learn is through teaching. As an Arabic student you will have the opportunity to stand before a class of a lower level and explain to them a rule or an expression of your choice—as long as you want to and feel comfortable with it. We believe in fostering a collaborative learning environment.
There is something called The Teddy Bear Principle in programming
which says it's very simple: Put a teddy bear on your desk. When you have a programming problem, explain what you are doing to the teddy bear. Eureka is a likely outcome of this method. We think that a student's ability to talk to their class, or a lower level class, about what they've learned will go a long way in solidifying their knowledge and lead to greater understanding. The task is enjoyable for both parties, just like teaching a teddy bear.
---
Foos-Ha/MSA and Ammeeyh which one to learn.
When deciding to learn Arabic one is faced with a lot of choices. Which variety of Arabic is the best to study? Should I study Modern Standard Arabic or some other dialect? What is the best way to learn if I am planning to visit or live in a specific country?

One of the things we provide is guidance in choosing what variety of the language to study based on your intentions, or what you hope to accomplish by learning Arabic.

What you should know is that MSA is gaining ground on the expense of Ammeyh due to the fact that the Arab world is now more connected than any other time in history because of the wide spread usage satellite TVs and the Internet, that in addition to the Islamic awakening among the population.

---
Does the gender of the Teacher matters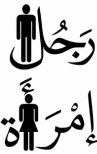 Some people raise the question about whether the gender of the teacher affects the kind of language that you learn. Generally it should matter in any normal way, and certainly not on a purely linguistic level. Some men from certain cultures might find aspects of women's speech at a very advanced level are something to observe but not to imitate, but that is only very late in learning. After all, most native speakers learn to speak from their mothers first, and that is not a problem. However, it is part of our policy to offer a variety of teachers, so that students can hear a variety of ways of speaking and can choose to some extent the aspects or styles that suit them best.



---
Speakers of Certain Other Languages Or Those Whose Mother Tongue is Not English...


Because Arabic shares aspects of vocabulary and phonetics, speakers of Persian, Spanish, Hebrew, Russian among others will find they have an advantage when studying Arabic.

We are also able to provide Arabic instruction in French and Spanish.

---
Arabic for kids

We have several curriculums for kids who speak Arabic and for those who don't, and all the materials and services we provide for our adults students are also available for children.


---
Arabic for heritage speakers

This course is intended for Heritage Speakers only. This is an intensive course that combines the curriculum of both First and Second Year Arabic in two semesters instead of four, and focuses on the productive skills (speaking and writing) in Modern Standard Arabic (FusHa). Students are exposed to grammar and vocabulary of a high register. After successful completion of this course, students will be able to move on to Third Year Arabic.


---
Improving how you speak Arabic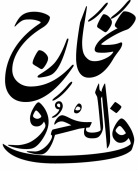 It is possible to speak perfect Arabic if you know your points of articulating for Arabic letters, there are eighteen of them, knowing them and being aware of how they produce the sound can help you speak perfectly. This part will be studied during an earlier stage of learning Arabic but do not push yourself very hard or insist upon speaking correctly right away. It is important to allow your brain time, by knowing where to place your tongue and how to control your air flow you will eventual wake up one day with an ability to speak this language.


---
Improving your Arabic Handwriting and Typing in Arabic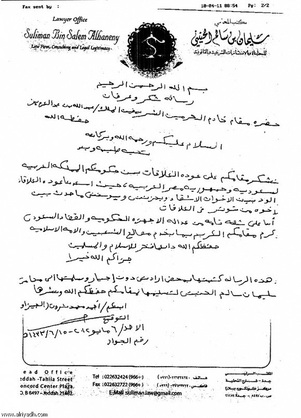 We noticed that even students who've been studying Arabic for years still use the same handwriting that they see in the printed books. This is not the proper way to write Arabic, we will start to change this way of writing through several steps and by relearning the Arabic alphabet to show how letters differ from what they see in printed books to the way they're written on paper.


---
Learning to use Arabic software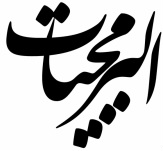 All programs that you use in USA have Middle East and Arabic equivalent starting for Windows operating system to Photo Shop. So if you are planning on working in the Middle East and you foresee yourself using commercial software we can help to train you. as for using existing software that you usually do for simple Arabic writing that is provide free of charge to all students, since we encourage our student to type in Arabic and use tasked, we should be grateful for the advice of technology and the addition of Arabic capapalities to application, few years ago Arabic was not supported at all and no one can type in Arabic.


---
Arab culture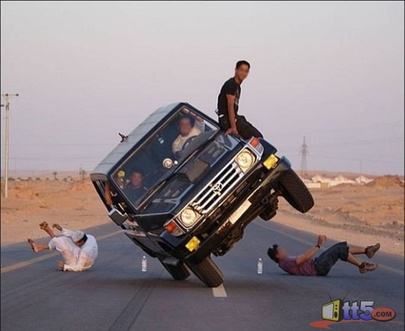 We firmly believe that it is more important to have solid and nuanced understanding of Arab culture than of the language. It is unlikely that anyone will get into trouble over the language, but misunderstanding or being misunderstood cultural and non-verbal signals could lead to serious difficulties. People can generally tell when you don't understand words, and with technological advances this will become easier with the years, but cultural differences and divides are deeper and people are not always aware of the fact that they are not understanding or being understood.

In the class we will practice different aspects of Arab culture amongst ourselves. We will do roll play of things like greetings, proper restaurant etiquette, weddings, funerals, riding public transportation, sitting in a coffee shop, these areas of Arab culture and life are covered extensively in my book Arab Culture (link here). Another important aspect of culture is the way one acts in a mosque, for instance how to enter, the way to pray without engaging in prayer, and how one interacts with fellow worshipers. These are just a few brief instances of the many distinct situations and settings we will engage in during class.
---
Body language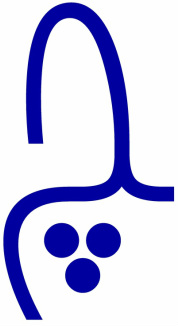 body language is very important element of successful communication along your verbal part, learning to understand and adopt to Arab body langue can cover any verbal deficit you may have and it is easier to learn and master, you learn various Arab body language communication in Arab Culture class, and since there are many way Arab can express themselves non verbally this will be a large part of studying of the culture, after than we will focus our attention on American body language that may cause range of feelings from outward hostility to disgusted and try to be aware of it so you won't use it in an Arab country or whenever you need to be. We will also point out to American body languages that Arab adopt with changes and how it is used by them. After in the class session we should be heading to a place where Arab congregates and watch how they communicate with each other and study their reaction and nonverbal communication and discuss it. in the Arab world gender matter and male and female both has their own body langgue and nonverbal communications that you need to be aware of it is gender usage, you will have the opportunity to watch many tapes and see pictures of these body language posture, believe us if you can master it, it will give you an edge in your communicating that will compensate for any Arabic langue deficiency you might have and it will project the image that you want to convey; regardless of whatever it is. This course is especially important to student who is planning on going to an Arab country.

---
Fitting into Arab culture
Very few of us want to stand out as a foreigner when we are visiting another country. And doing something for the first time when you are abroad is never easy. It helps to know how other people go about the basics of daily life when we are visiting, to avoid possible embarrassment, offense or just to make things easier. It's amazing how much knowing the correct way to drink your tea, smoke a hookah or a cigarette, or when and how to take your shoes off will increase your confidence as a visitor and impress your hosts with your consideration. You may not blend in totally, but your visit will be that much smoother and more enjoyable if you know some of the customs of the country.
---
How to wear a hijab or auqal (cf chopsticks)

Certain clothes are for Arabs only. Knowing how to wear them correctly and on the right occasion will make you feel like less of a foreigner and Arabs will look and treat you like one of their own. Not knowing the proper time and place to wear certain clothing would be like using a fork in Chinese restaurant. In class you will learn these seemingly small but very important details.

---
Approaching Arab Food and Drink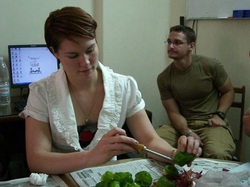 Many Arabic foods and drinks have been known in American for quite some time, but Arabic food is much more than Humus and Shawerma –many of its dishes cannot be found anywhere in America; not even in the Arab neighborhoods. For those interested in knowing about Arab food we can start with what is available and can be sampled then discuss how it is made. Some Arab food is often referred to as an "acquired taste," and some you will fall in love with after just one bite. With enough demand we will invite an Arab chef to demonstrate how an item of food is prepared, we can also take a field trip to a restaurant where the actual thing is cooked and served. As for the items that we don't have ready access to, we will try to explain to the best of our ability and hopefully get them whenever they become available in stores.

---
Arabic for special Purpose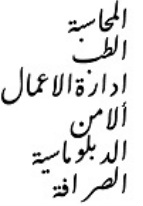 The Arabic School of New York is adept at teaching Arabic for specialized purposes. What if you're an accountant with an opportunity to transfer to Saudi Arabia? We can design a curriculum suited to the needs and the vocabulary and culture of your specific position. These methods can be tailored to most any profession. We have a deep understanding of many fields and will be able to provide the necessary vocabulary needed for your new assignment in your new location.

---
Everyday Arab living and items

Specific characteristics of Arabic culture and environment mandate different tasks in day to day life. For instance in America we rarely polish our shoes, in Arab culture it is often necessary to polish one's shoes every day. Tools used for sweeping, mopping, cooking and cleaning are also different. Some of these specialty items have been used for thousands of years and are as much a part of the culture as anything else—we feel it quite important to show our students the advantages of such items and how they are used in everyday life.

---
Arabic Concierge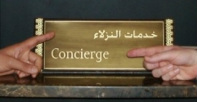 Students studying Arabic will often want to know a lot more than just how to speak the language. We can answer most any question you might have like where to find specific foods, which of these foods might be rewarding to try, or perhaps you want to bring gifts back from the Middle East, what makes a good individualistic gift and where can they be found? We can act as your hotel concierge and tell you where to find whatever Arabic-related thing you're looking for, and we may even find it for you.

---
Gift shop
If you are looking for a gift for your Arab friends we can advise you on the proper gift to give. Unlike America, in Arab culture it is not simply "the thought that counts," if an improper gift is given it is often better that no gift had been given at all. In Arab culture if someone buys you a gift a return gift is mandatory, we can give you the necessary advice on what and where to get. You do not have to go oversees for the gift, we can tell you where to find it in America or wherever you may be. We can give you information about where to get the best of most any type of gift.

---
Freebies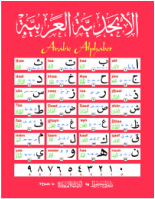 Our textbooks will be provided free of charge to students. Students choose to study from outside textbooks at their own expense.

Also during your Arabic study you will receive many handouts, posters, maps, statistics and charts that will provide you with many easy to understand summaries and concepts that you can utilize to strengthen your Arabic skills.

We offer free access to our online Arabic resources and a range of free postcards. You will also have the option of receiving newsletters on the topics of your choice. Enrolling students also receive their name written in Arabic calligraphy.

---
Using Arabic in New York City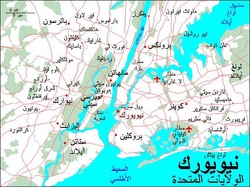 Arabs and especially those who are immigrants in The United States are not homogenous people, and there is tension and mistrust between some of those who may have fled their homeland and or immigrated to escape persecution and avoid religious strife. The Arabic you are learning whether MSA or another dialect may bring bad memories to the surface. It is possible that you may encounter the wrong individual, someone who this dialect or language offends; this situation often baffles students who may encounter an unexpectedly strong reaction to a seeming simple greeting such as saying, "As-salamu alaykum," to a Christian Arab.

---
Discovering Arab New York City

The majority of the Arabic population in New York is concentrated in three areas where you can find authentic Arabic food, cafes, restaurants, bookstores, etc. Many of the items that these stores sell are ridiculously cheap; especially food items that have high nutritional values. We can give you recommendations about the best stores and products, from everyday experience we've essentially become a consumer report of the Arabic products in New York City. We can teach you how to use unfamiliar items. We explain how these items are beneficial; you may end up using them on a daily basis like an Arab.

---
Do you really need to go there to be fluent?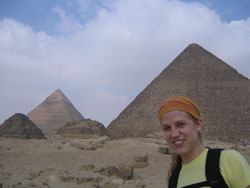 Not unless you have the resources and plans to stay for more than a year and while abroad partake in extensive education with an Arab instructor preferably on a one-on-one basis that you will see any noticeable benefit in your language skills. Any trip for a lesser amount of time, not fully engaged in systematic learning, will be unlikely to show noticeable improvement over possible knowledge gained by studying in America.

The second most effective way to learn Arabic is to study here in America taking advantage of the various authentic materials available on the Internet and satellite TV.


---
Staying with Arabic families at home and abroad

We have a network of host families that can accommodate your stay if you're planning to visit one of these Arab countries. These families are hospitable to show you an authentic Arabic life. We also have Arab families here in America that you may want to live with as a secondary, yet authentic, option. Many people do not have the freedom or time to visit an Arab country. These domestic host families can provide the invaluable experience of authentic Arab culture right here at home.

---
Preparing for your visit abroad at home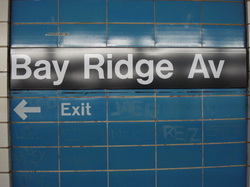 The best thing to do before visiting an Arab country is to spend some time hanging out at one of three Arab neighborhoods in New York City. While watching, observing, and talking to them, you will find them very helpful and generous with their time and money. The Arabic School of New York offers classes at Arabic bookstores and restaurants as part of the Arabic learning environments approach to teaching. For students preparing to go abroad this is a more valuable learning environment.
---
Close encounter
We can arrange for you to meet and have a conversation with people from the Arab country you plan to visit. They can speak with you about specific elements of their culture, places to go, things to do, even places you may want to avoid. We also set up meetings with former students who've gone abroad; we find conversations between current and former students to be very beneficial for preparing students to make a trip to Arab countries.

---
Preparing for extreme situations, survival guides for unlikely problems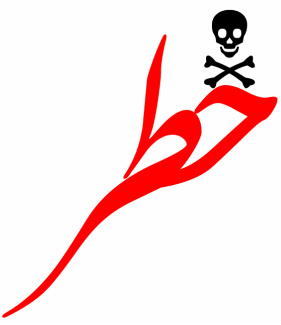 Let's face it, the world we live in is a dangerous place. With the Arab spring in full swing, lax security and grievances against foreigners in general and westerners in particular, traveling can sometimes be a precarious endeavor. We do deceive ourselves that relations between Americans and the Arab world are always easy, and we recognize that both you and your family might feel some reassurance from having addressed some of the worst-case scenarios directly. What would you do if you felt that you were being followed? How should you deal with any possible harassment? Are there steps you can take to make sure you are not a hostage? We will address these issues, both from a cultural standpoint, showing how not to antagonize certain elements, and from a practical stance, with advice from people in law enforcement in the Arab world.

Our classes will teach you how to react in any one of many dangerous situations you may encounter. We have relationships with Arab Americans in law enforcement(Military, Security etc) that are trained to react to crisis, these law enforcement professionals will come in to speak with the class both about measures they need to take in avoiding dangerous situations and how to react if they find themselves involved in any type of precarious position. Often reactions that seem natural for Americans in avoiding or mitigating dangerous situations at home could actually exacerbate the same type of situation in an Arab country. These conversations will go a long way in helping students stay safe when visiting Arab nations.

---
Learning about the Koran and exploring Islam for non-Muslims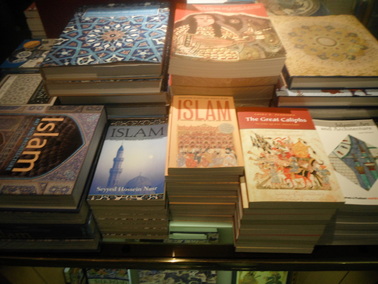 Don't panic, we are not trying to convert you, but really reciting the Koran will greatly improve your Arabic pronunciation and sense of the language. We like to teach in an environment that is conducive to what we are teaching. Though we would normally simply approach this exercise in the classroom, in this case we might also visit a local mosque, sit down on a carpet and listen to a Koran reciter or watch other Muslims praying. This is a choice, we can do the same in a classroom.

Imagine Shakespeare, the Bible, the Declaration of Independence and the Gettysburg Address all rolled into one: The Arabic of the Koran is the backbone of the language, and the main factor that keeps the dialects together. It is the common cultural and linguistic heritage of the Arabic-speaking world, and essential for a real appreciation of the language.

Furthermore, in the Koran all the vowel sounds are shown, the reading is slow, the readers enunciate clearly and well and they are the best speakers of Arabic in general. Not all reciters are equally helpful though: some use a style that is closer to chanting, and we make sure that you are exposed to the more natural forms of delivery.

---
Learning the Koran, for Muslim students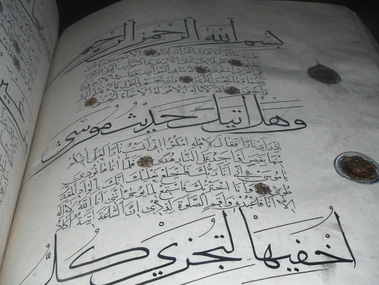 Many students want to learn the language in order to be able to read the Koran. This means taking their Arabic a step further to make them ready for Koranic Arabic.

Standard Arabic text books like Al Kitab will not be adequate for this purpose, as they concentrate on what is often called "media Arabic."

Our textbooks in general are organized so that Koranic Arabic fits in naturally, and, where appropriate, using verses from the Koran as examples to illustrate grammar rules and for practice. Koranic Arabic is a thread that runs through all spoken Arabic, being quoted and used every day, even if it is a little more formal than ordinary speech. All learners need to be able to recognize and use some of the set forms.

We also have special textbooks that are geared towards this purpose, using a higher level of classical Arabic, and showing how it relates to Modern Standard Arabic and other current dialects.

We do not teach the religious content of the Koran, concentrating on helping our students walk before they try to run, but we can advise on where to hear the best recitation for learning and understanding the language and how best to proceed.

---
News of the Day in Arabic

We understand that with the advent of the twenty four hour news cycle it is often difficult for students to stay current on all happenings across the Arab world. Like everyone else in America we read all the American newspapers, but we also read all Arabic papers—both pro and anti-government. In addition to reading the papers we read blogs of interest and stay current on Twitter and other social media. Many of our families and friends still live in the Arab world, being able to speak with them directly to hear about what is happening is another great information resource.

If you are planning a trip somewhere in the Arab world it is always important to be fully aware of specific happenings in your area. We have friends and family throughout the Arab world, they can provide us with key insights critical to preparing a student for a trip.

If you are not planning a trip but simply interested in following a specific story like a specific issue in the Iraqi congress, or the development of the Egyptian constitution, we can provide the information necessary to help you follow the story.

---
How Arabs view America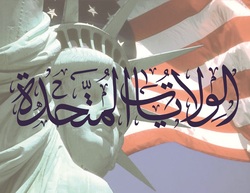 Arabs react differently to specific events occurring in America. Their reaction is not a blanket reaction, they have differing views just as we do here, but understanding their opinions of domestic affairs is important to understanding aspects of the Arab culture. We understand Arab culture and the sentiment Arabs have concerning certain events. If you're interested in knowing how Arabs feel regarding events like Hurricane Sandy or the recent Presidential election we will be able to provide unbiased reporting.

---
Student Services

If there is anything you feel will be helpful to your understanding of Arabic not already provided in textbooks or normal class handouts we will work with you to provide whatever you need. For instance we can assist you if you want to create an audio file for index cards purchased at Barnes and Noble or if you want some plain text rewritten with Tashkeel, or maybe you want to create a tailor made handout of the ten verb forms written phonetically on a table, and then used in a sentence—we are open to many methods of educating the students outside of the great number of tools already provided in class. We are uniquely equipped both technically and grammatically to produce highly specialized learning materials.

---
Translation into and from Arabic

Arabic School of New York provides complete professional translation services in Arabic. Our services include Document Translation, Software and Website Localization, Multilingual Desktop Publishing, Voice Talent, Video Captioning and Subtitling, and Linguistic Name Evaluation. Translation project estimates are always free.


---
Arabic Calligraphy service

The beauty and art of Arabic calligraphy is an interest of many of our students. We often teach students something simple like writing their names, but also provide calligraphy writing of verses from the Koran, lines from poems, and many other things students have used to create tattoos.

---
Facebook Arabic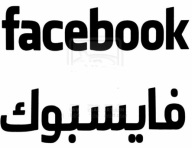 "Facebook Arabic" is a term used to describe a new version of Arabic language that combines elements of Arabic with English, this is similar to the combination of Spanish and English now called "Spanglish." The widespread use of electronic devices has caused a shift in the way many young Arabs communicate. Even though more and more devices support Arab language the Arab youth have grown used to communicating their Arab language with English letters, this can be difficult to understand. We will introduce these new lines of communication to you and then help you understand them.
---
Field trips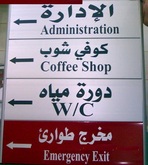 We organize visits to embassies, mosques, businesses and also meetings with imams, visiting dignitaries and artists.


---
Job search help

To begin, we can put students in touch with people in the Arab world responsible for hiring in the field of their interest.

Many of our past students have gone on to careers in Arab countries. We arrange conversations between current students and these former students conducive in preparing students to join the Arab work force.

We can show you Arab resume writing, the things to leave off and include in your resume that will be helpful to a student's job search.

The transition to working in an Arab country can be jarring and even depressing for certain people. We help prepare them for what they can expect from an Arab work environment.

---
Networking

Many students of Arabic have prominent positions within their companies or organizations; they can be a good source of career advice and networking opportunities for other students who may be interested in pursuing a new career path based in an understanding of Arabic language and culture. Occasionally we invite students of Arabic who have prominent positions to speak about their jobs and how Arabic helped them get where they are. We will also be glad to show anyone interested some of the many new job prospects available to Arabic speakers. Your decision to learn Arabic will open man doors both in America and overseas, our cooperative environment fosters endless networking possibilities.

---
Sharing experience

Whether you travel to the Middle East' Arab country or want to, we will share our most recent experience with you, we also like to hear from you when you come back. We always invite recent arrivals and will post it time and location on our website.


---
What to expect when you start using your new language in real life

Sometimes our students are nervous to use their new found Arabic out in the real world of New York City. We tell them do not worry, the Arabic person you talk to will appreciate your effort (no matter your level) and will probably take care of you. Recently one of our students ordered two falafel sandwiches from a Moroccan food cart, the Moroccan running the cart was taken aback, and appreciated the kindness so much he gave the sandwiches for free. We cannot guarantee you free food, but we promise that using your Arabic in the world will increase your confidence and help you learn the language and culture more effectively.

---
Accent modification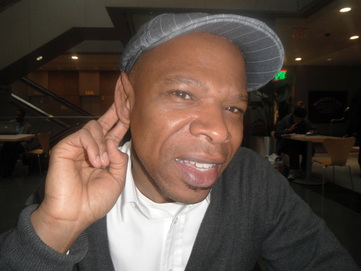 Our Accent modification is our highly structured, proven method for improving your Arabic pronunciation!

Master all the consonants and vowels of Arabic.

Sound clearer and more polished.

Learn the correct pronunciation of words that you think you will need to know because you will use it more often.

Receive plenty of individual attention!

Hear your improvement!

Our basic level group is just one option. You can also choose private instruction.

When you sign up for Arabic School Accent Modification Program, you get access to tens of practice recordings and lessons that will provide to you.
---
Arabic for Arabic speakers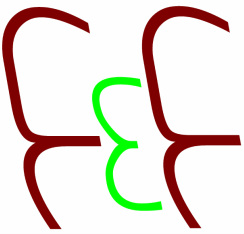 First we can update the knowledge of an Arabic speaker who has not been to his or her homeland for an extended period of time. The Arab language and culture are fluid by nature; they are ever-changing and evolving. We will introduce modern nuances of the language that you may not have been aware of while also teaching you about cultural changes, like methods of communication, celebrations and holidays. If planning a return trip home we don't want you to feel as though you've just stepped out of a time machine.

We provide assistance for Arabic speakers who want to teach Arabic to their children. Whether you want to teach colloquial Arabic or MSA we will show you the most effective books, methods, and handouts suited to make the transition from speaker to teacher as easy as possible. This will save you the cost of hiring a private tutor and strengthen the bond between you and your child.
---
What else to learn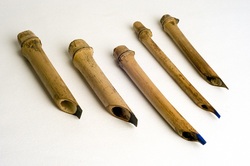 Knowledge of the Arabic language and cultural is essential to learning other skills that you may be interested in learning. whether its Arabic calligraphy, singing, belly dancing or cooking , although we only offer Arabic language instructions and what is immediately connected to it we may be able to help you with whatever career; hoppy or interest you might have through our relation and affiliation with other schools and individuals



---
Don't let your Arabic go to waste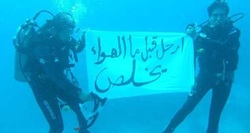 You've spent so much time, money, and effort rising to high levels of understanding Arabic language and culture. It would be tragic to fall out of practice. We offer classes for groups of Arabic speakers getting together to talk, to share experiences, and most importantly maintain and develop their Arabic. If you stop speaking and writing Arabic your skills will often erode, don't let that happen. For those who travel or are too busy to come to class we can accommodate this same service over the phone or via Skype.

In this picture two divers hold a sign addressed to president Mubark that says, 'Leave before air runs out'."

---
Why stop at Arabic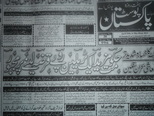 The knowledge of Arabic and its alphabet can assist greatly in understanding several other languages like Turkish, Dari and Hebrew just to name a few. We can point to similarities that show how being able to speak Arabic will lessen the learning curve if a student decides to go on to another language. Many companies around the world now require employees to know two or more foreign language, Arabic provides a good foundation that makes the transition to learning another language easy and can help lead to many opportunities around the world.

---
Switching Dialects
It is much easier than you think to learn a different Arabic dialect. The amount of opportunities available to Arabic speakers will only increase with each different dialect one learns. Students fluent in one dialect can increase their overall knowledge by learning a new dialect and even instructors of certain dialects stand to benefit greatly by learning another dialect. We are constantly offered translating and interpreting positions for myriad dialects.

Online resources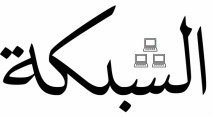 We always encourage our students to take advantage of all the new resources popping up in our modern world. We will show you the latest Ipad, Iphone, Ipod applications and whether or not they will be useful to you in learning Arabic. Some of these online resources have flashcards and dictionaries that can be very helpful when you don't feel like hauling your textbooks around the city with you. It is unfortunate to note that some of the new online resources are incorrect so we always advise that students bring their devices to class so we can evaluate the quality of the product you may be deciding whether or not to purchase.

---
How they did it
We periodically invite Americans fluent in Arabic and other students who achieve fluency to discuss how they mastered Arabic. Their input is very valuable for new students even those with a previous knowledge of other languages.

-How to pronounce certain letters.
-Did travelling to an Arab country help them learn more effectively?
-What are the best methods of study?
-What is the best Arab country to go to?
-Did you feel comfortable during trips to Arab nations?
-What are the best books to learn from?
-What are the best schools in New York City? In the USA?

---
Arabic Language learning: A life-long task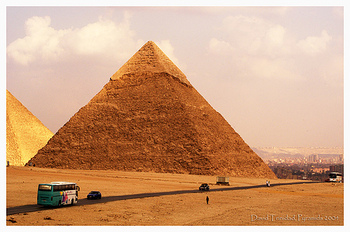 Over the years we've noticed many accomplished Arabic language students begin to lose their Arabic language skills due to simple lack of practice, use, plain and simple they stop speaking and writing as much. This is unfortunate particularly when considering the tremendous effort it takes to learn Arabic. Sometimes these students may find themselves in a bit of a desperate situation after receiving a job offer that requires them to speak Arabic at the level they and employers had become accustomed to. Suddenly they need to regain their formal level of fluency, and they often need to do it fast—this is an extremely difficult task. We advise that students do whatever it takes to maintain their Arabic—why wouldn't you after working so hard to become a fluent Arabic speaker? We offer refresh courses for Arabic speakers to attend whenever they like and recommend they do say at the very least once a month. If you can't make it to class have a cup of Shai and keep some reading materials handy for free time, hang a poster or two in your apartment as a reminder of all the hard work you've done, and your achievement, and what a shame it would be for all of that hard work to go to waste. It is extremely likely that your knowledge of Arabic will come in handy to you sometime in the future, it is important to stay focused so that you can reap the many benefits of the Arabic language.

---
Measuring progress in Arabic language learning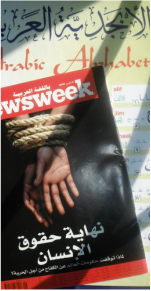 Many students wants to measure their progress in learning arabic without waiting for an official test or an iterview to be conducted, we would like to help in this aspect, by providing our students who wants to measure their progress with different types of exams and phone interviews so their actual written exam or phone testing wotn be thier frist, we also like to keep in touch with students he went throught the process to tell us about thier experience so may be able to tweek our tests and interviews accrodingly.

student has to request the language that he intrested in been testing on and has to do the same in real life since before they take the evaluation test, some students may study a form of Arabnic language; a country specific Ammeeyh or MSA and they find the test is giving them in a different dileact or forms that they didnt study and for sure they wont be able to pass it, so this is something student who are apllying for a job that needs this speicif langugae skill to be aware of and bring it to the attention of test admenstarion before setting for the test, we have real time stories when students who study MSA for years and applied for a government jobs and when the time comes to be tested on the arabic language skills they found to their suprise that they dont understand large part of the questions been asked or the dialgue they listening to, and later they were told that this dialect was yamani and consecuently they didnt get the job. so this process of
---
Selling your Arabic textbooks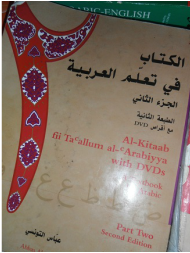 Arabic textbooks are in high demand, if you feel you no longer have any use for some of your textbooks let us know and we will help you sell it. We will notify you after we find someone interested in purchasing your used books.

---
Locations throughout New York City.


We are able to travel to your work or house if necessary but our main campus is located at 200 Park Avenue, The MetLife Building, suite 1700 New York, NY 10017.

---

---
جميع الحقوق محفوظة للمدرسة العربية بنيويورك

The Contents of the Arabic School of New York' website are protected by copyright pursuant to U.S. and international copyright laws. You may not modify, publish, transmit, participate in the transfer or sale of, reproduce , create new works from, distribute, perform, display, or in any way exploit, any of the Content in whole or in part.